Working with Tungsten was something I was originally a little nervous about because it was just outside of my comfort zone. It's narrowness and angularity made it a font that wouldn't have necessarily been my first choice, but the more I worked with it the more I fell in love with it.
Its roots as a sign painting font give it a timeless, iconic quality that makes it work well either as body copy or as a header font. It was important to keep this mind as I moved forward with the project.
What originally felt like an impermeability, became a very stable, balanced feeling, and I really started to appreciate the interplay of square, circular, and triangular shapes in the font.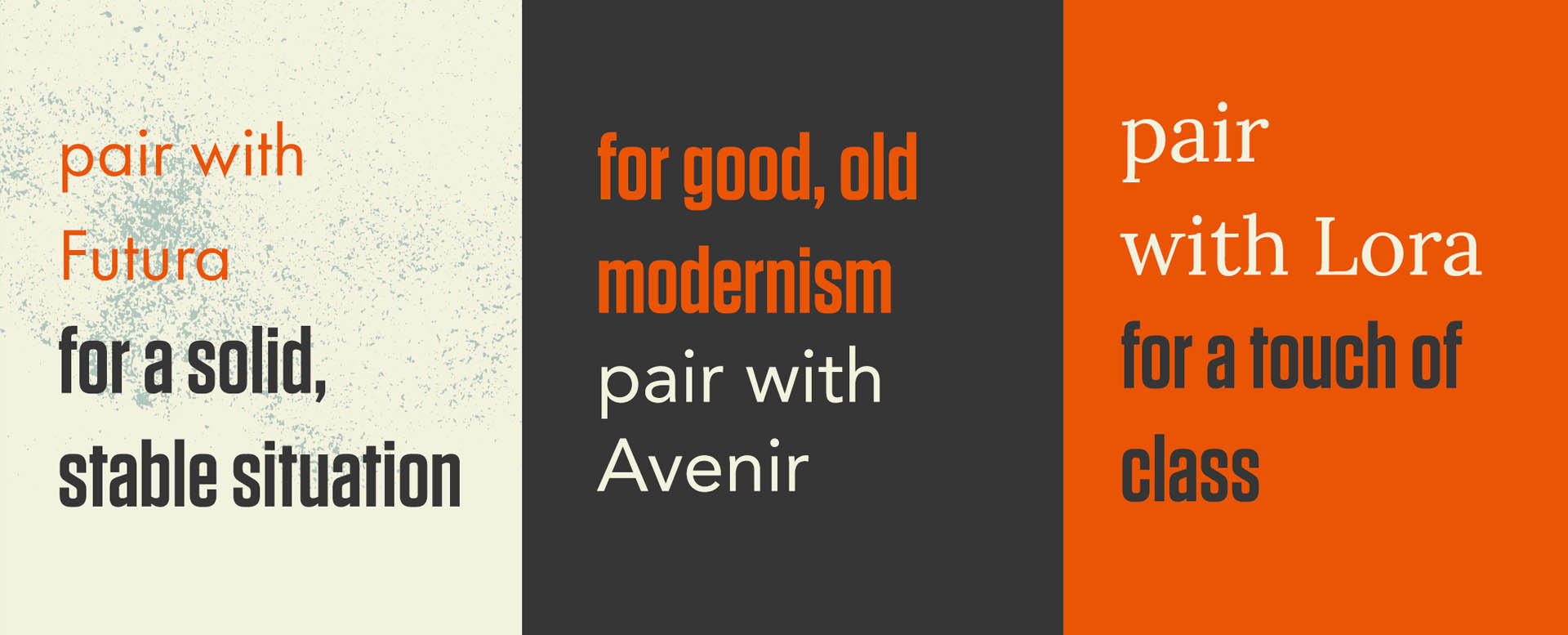 The first thing to emerge about Tungsten was its moods. Every mood that was evoked was strong, and direct. This is not a soft or gentle font.